When you brush your teeth, you remove plaque from 60% of your entire tooth surfaces. This shows that while brushing your teeth is important, it is not the only way to remove plaque. This is precisely why the American Dental Association recommends flossing at least once a day. When you floss your teeth, you remove plaque from the other 40% of your tooth surfaces. This ensures that your entire mouth gets cleaned, especially those hard to reach areas like between teeth and along the gum line. However, when you floss it is important to avoid these common flossing mistakes:
Not Flossing
When it comes to flossing, the most common mistake that people make is simply not flossing enough. Despite the fact that the American Dental Association recommends flossing once a day, research indicates that only 30% of Americans actually floss daily. This means that the remainder floss less than daily. For some, this can mean occasionally and for others this can mean not at all. Unfortunately, not flossing causes plaque to accumulate in the hard to reach places of your mouth and increases the risk of tooth decay and gum disease in these areas.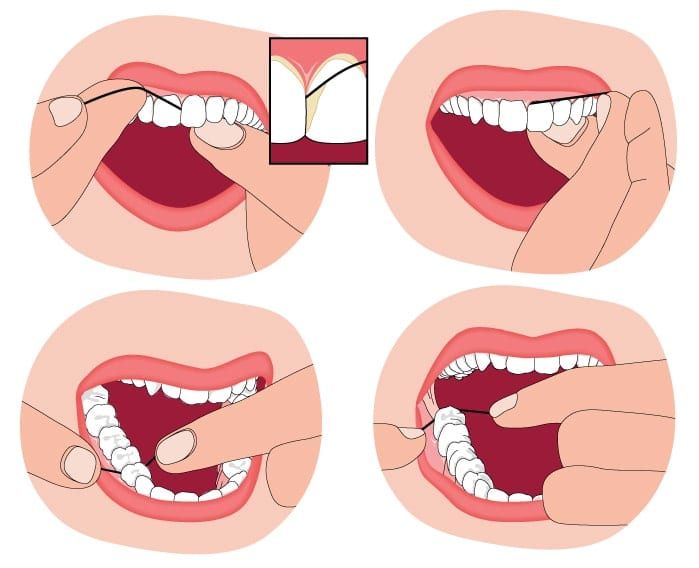 Missing Places
Even if you are one of the few people who flosses daily, you may be making the mistake of missing certain places. In fact, many dentists note that patients often forget a few key areas. The first is the far side of the last molars. Along the sides of the teeth and just below the gum line are two other places that are often skipped.
Irritating the Gums
Flossing correctly should not cause gum irritation. However, many people avoid flossing because they say it irritates their gums. This can happen when dental floss is forcefully rubbed or accidentally snapped against the gum tissue. While flossing, you will want to gently move the floss around each tooth and should not touch the gums. Moving the floss in the opposite direction of the gum line can help decrease the risk hitting the gums while you floss. Finally, you will not want to floss more than once a day, since excessive flossing can also cause gum irritation.
Not Flossing at the Right Time
Did you know that there is an ideal time to floss? In order to get the most out of your daily flossing routine, the best time to floss is at night just before going to bed. Additionally, it is recommended to floss before brushing your teeth because removing plaque between the teeth allows for the fluoride in toothpaste to spread around the teeth easier. Brushing and flossing before bed is important to prevent your teeth from being damaged by bacteria overnight. This is because saliva production decreases while you sleep, which means your teeth lack protection.
Not Using the Right Type of Floss
Another mistake people often make in regards to flossing is not using the right floss. Many people don't realize that there are different types of dental floss that can address different smiles. Using the wrong type of floss for your teeth can make things excessively difficult and not as effective. Therefore, it is important to spend some time researching what type of floss is right for your smile.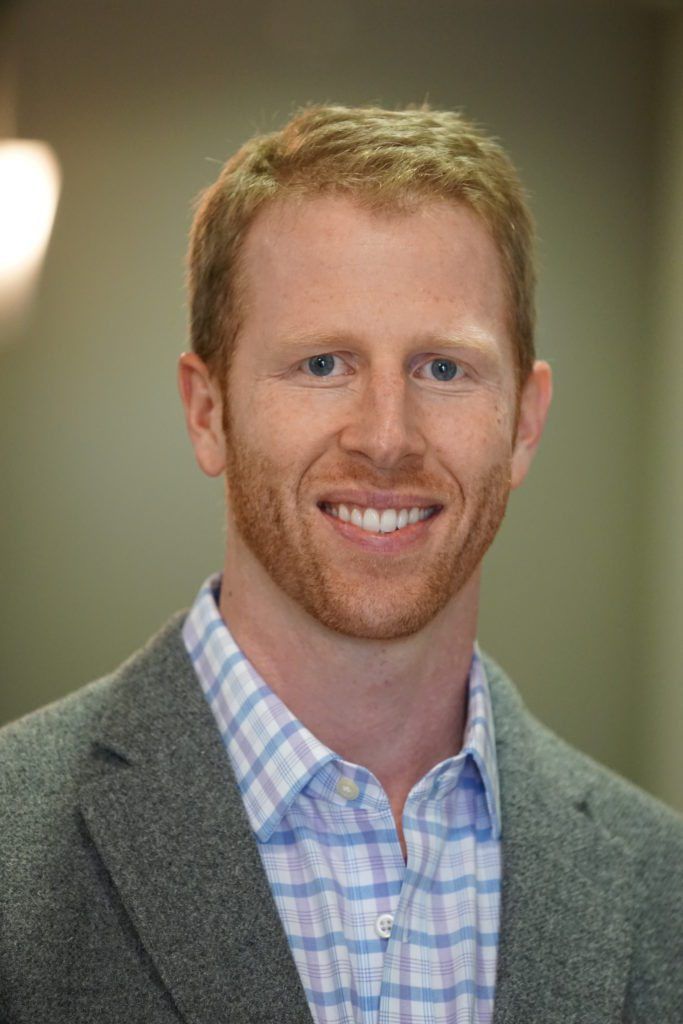 Dr. Quartano is a Fellow in the Academy of General Dentistry. He is also an active member of the American Academy of Cosmetic Dentistry, American Dental Association, Northlake Dental Association, and has attained D.O.C.S. certification. Dr. Quartano has served as Committee Chair for the LDA Council on New Dentist since 2011. Dr. Q is also a member of Spear Faculty Club which limits its membership to just 1000 dentist worldwide. Since graduating from dental school Dr. Quartano has completed over 700 hours of post doctorate education in Implants, Oral surgery, Cosmetic dentistry, Endodontics, Invisalign, and Advanced Restorative techniques. Dr. Quartano has also completed Foundational and Core workshops at the Spear Center for Advanced Dental Education.