Root canals are perhaps one of the most dreaded dental procedures. In fact, many people avoid visiting the dentist because they fear they might need a root canal. However, root canals are actually valuable dental procedures that reduce pain and improve your oral health. To understand this fact, you will need to understand how a root canal is performed. 
For starters, root canals are always performed with the use of dental anesthetics. Dental anesthetics numb the affected area so that no pain or discomfort is felt throughout the procedure. You may, however, experience sensations of pressure or feel the vibrations from the dental drill.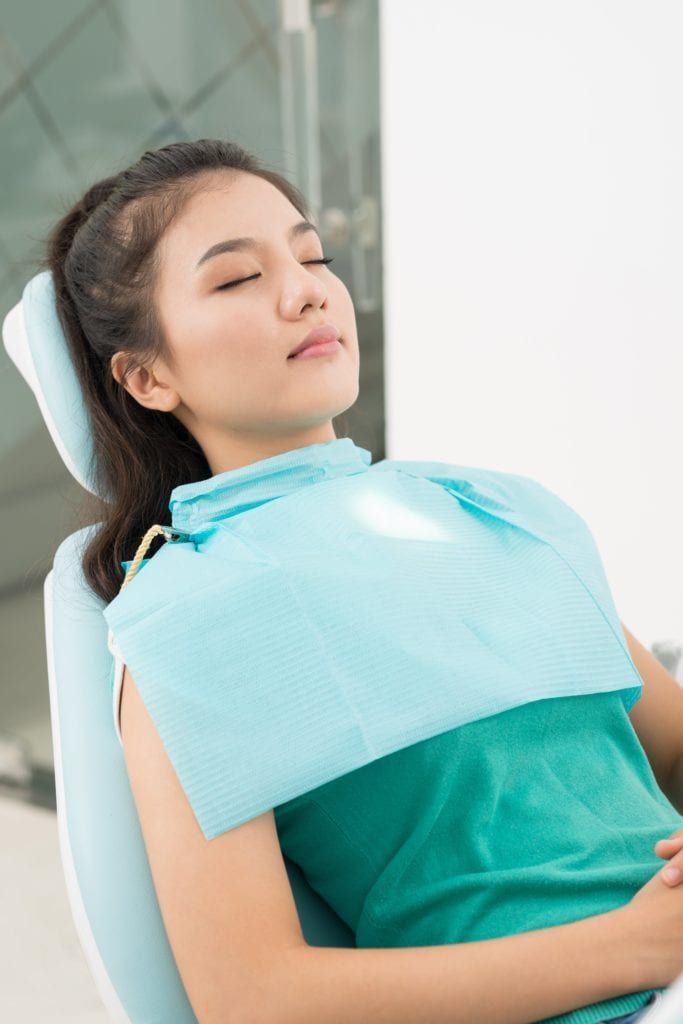 If the thought of hearing the dental drill gives you anxiety, your dentist may also recommend the use of dental sedation. There are varying levels of sedation offered, and your dentist can help you decide which is best for you. Using sedation during a root canal can keep you calm and relaxed throughout the entire procedure. Depending on the level of sedation, you may even drift off to sleep. 
Your dentist will only begin the root canal procedure once you are fully numb and relaxed. Since root canals are used to remove pulp infections and dental pulp is the innermost layer of your tooth, your dentist will need to access the inside of your tooth. To accomplish this, a tiny whole will be made at the top of your tooth and drilled through the enamel and dentin layers.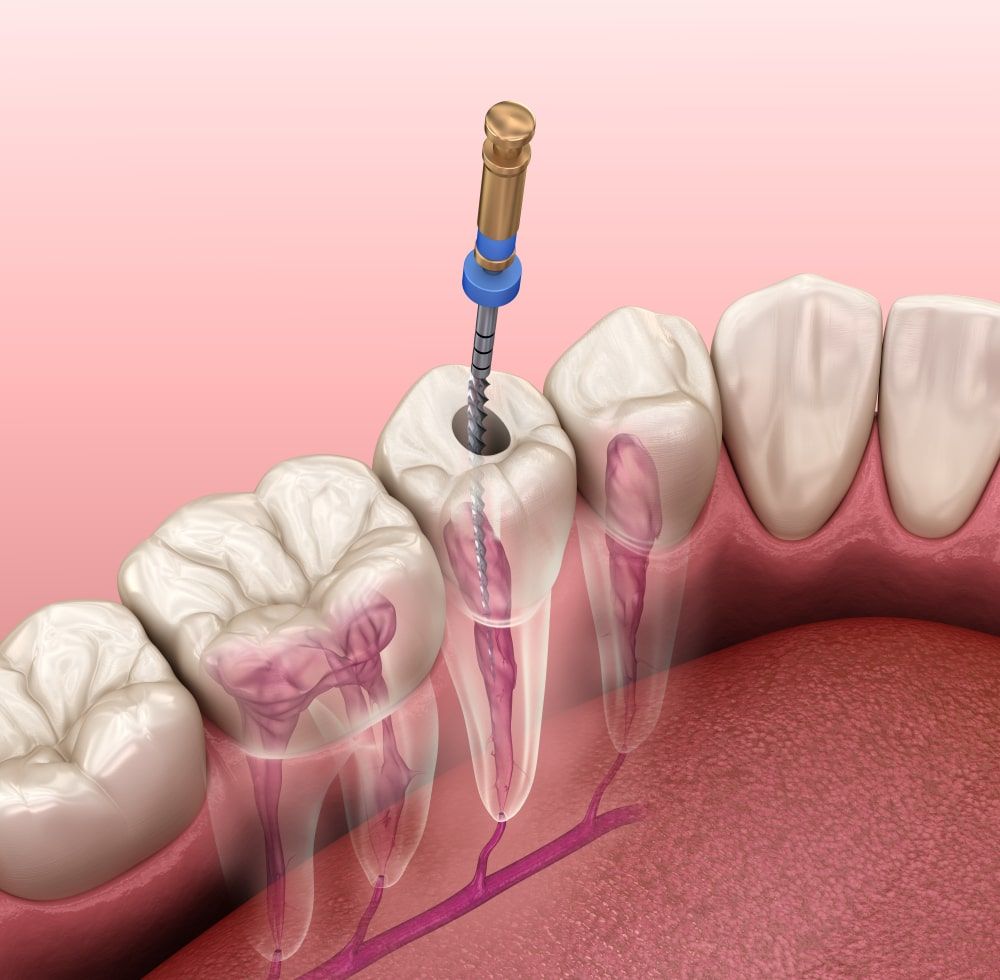 When your dentist has reached the inside of your tooth, they will begin to remove decayed tissue from your pulp chamber and root canals. This is important because if left untreated, pulp infections can continue, causing the jaw bone or surrounding teeth to become inflected, as well as the possibility of tooth loss. Infected tissue will be removed using special files and a microbial solution that is flushed through the empty chamber and root canals.

Only when the infection has been removed, can the tooth be safely restored. To restore the tooth, it will first be filled. Dentists often use a dental material called gutta percha to fill the affected tooth. Some may even place a post inside the tooth as support. When the gutta percha is in place, the tooth will then be sealed with cement and a dental crown will be placed over it. Both measures are used to protect the tooth from future decay, as well as from damage.

After your root canal is performed, your dental anesthetic should wear off in a few hours. At this time, you may experience some mild soreness or discomfort. Unfortunately this is normal and happens because of the inflammation in the area caused by the pulp infection. With that being said, any discomfort should fade within a few days and can usually be managed using over the counter medications.

Despite the negative reputation that root canals have, when you understand how they are performed, you can appreciate how they work to preserve your natural teeth. Without root canals, severely decayed teeth would be lost or in need or extraction. Root canals are great for reducing pain and eliminating pulp infections. Not to mention, root canals will keep you smiling for a long time.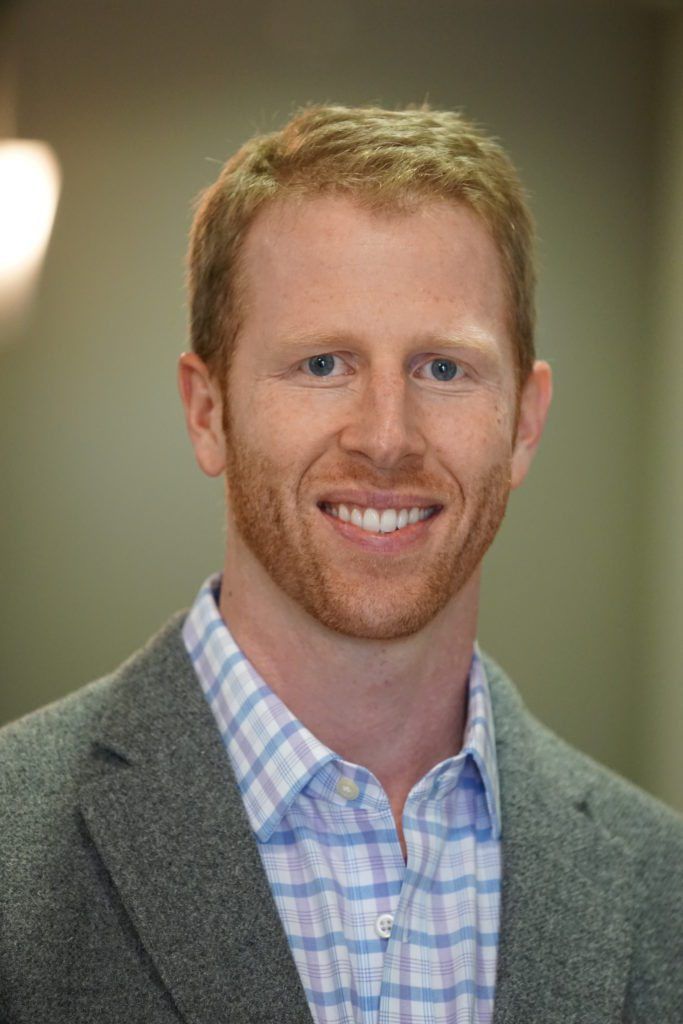 Dr. Quartano is a Fellow in the Academy of General Dentistry. He is also an active member of the American Academy of Cosmetic Dentistry, American Dental Association, Northlake Dental Association, and has attained D.O.C.S. certification. Dr. Quartano has served as Committee Chair for the LDA Council on New Dentist since 2011. Dr. Q is also a member of Spear Faculty Club which limits its membership to just 1000 dentist worldwide. Since graduating from dental school Dr. Quartano has completed over 700 hours of post doctorate education in Implants, Oral surgery, Cosmetic dentistry, Endodontics, Invisalign, and Advanced Restorative techniques. Dr. Quartano has also completed Foundational and Core workshops at the Spear Center for Advanced Dental Education.