Lumineers®, a variation of no-prep veneers, are similar to traditional porcelain veneers and can improve your smile by correcting a variety of dental concerns. With only two dental appointments, Lumineers® can give you a complete smile makeover. Not only that, but they are extremely long lasting and will give you years of results. Lumineers® are an exclusive, one-of-a-kind dental product produced by DenMat. DenMat is known for its quality dental products and is currently one of America's largest professional dental material manufacturers.
Did You Know?

Lumineers® have been around for about 30 years. Over this time, one million units have been placed and over 13,000 dental professionals recommend Lumineers®. Several celebrities have even chose them to improve their Hollywood smiles.
Frequently Asked Questions:
Am I a candidate for Lumineers®?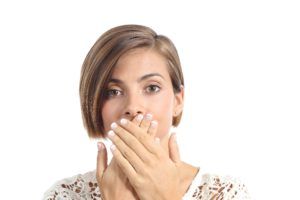 You may be a candidate for Lumineers® if you would like to correct any of the following dental concerns:
Stained or discolored teeth
Chipped teeth
Gaps between teeth
Crooked teeth
Teeth that are too small, too large, or oddly shaped
Lumineers® can also be placed over other dental restorations, such as dental crowns and bridgework. In some cases, Lumineers® may also offer an alternative to traditional orthodontics. Some people even refer to Lumineers® as "instant orthodontics". However, each case is different and will have to be individually evaluated to ensure Lumineers® is the best treatment option. To see what Lumineers® can do for you, check out our smile gallery!
Although Lumineers® can be used to correct a variety of dental concerns, they are not recommended for people who have tooth decay or gum disease. Often times, these oral health issues will need to be remedied before any further action can be taken.
To find out if Lumineers® are the best dental treatment for you, schedule a consultation with Dr. Ross Quartano and Zach Staples of Magnolia Dentistry today.
Lumineers® vs. Traditional Veneers: How do they compare?
Lumineers® are very similar to traditional veneers, however they are unique in the fact that they are ultra-thin. Because they are so thin, they are able to be applied to your teeth without the need for tooth reduction. Traditional veneers, on the other hand, are much thicker and require that a thin layer of your natural tooth structure is removed before they will fit properly.
What are the Pros and Cons of Lumineers®?
Like most dental treatments, Lumineers® offers both benefits and drawbacks. At a glance, here are some of the pros and cons:
Pros:
Keeps natural tooth structure intact
Painless and quick procedure
Lasts for about 20 years
Cons:
Not covered by dental insurance
So thin they may not hide dark discolorations
Could cause gum irritation if not blended well with gums
Are Lumineers® permanent?
Lumineers® are semi-permanent and will last over 20 years. Unlike traditional veneers, however, they can be removed at any time and they are considered to be a reversible dental treatment. This is because their initial application does not require the natural tooth structure to be altered in any way, leaving your teeth intact and strong.
How are Lumineers® placed?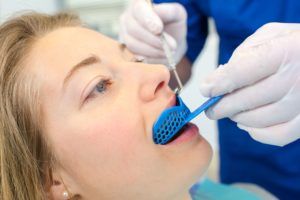 Your Lumineers® will be placed over the span of only two dental appointments. During your first dental appointment, our dentists will take a dental impression of your mouth by having you bite down into plastic or metal trays filled with a soft putty that will gradually harden into a rubber-like consistency. These dental impressions will then be sent to a dental laboratory that will custom-fabricate your Lumineers®.
Our dentists may also show you the anticipated treatment results using LumiSmile. With LumiSmile, our dentists take a digital image of your smile and a professional LumiSmile artist digitally applies Lumineers® to your teeth, allowing you to preview your new smile.
Once your Luminners have arrived within a couple of weeks, you will return to Magnolia Dental to have them permanently placed.  Prior to their placement, our dentists will check their fit. Then they will etch the surface of your tooth to ensure secure placement. Each Lumineer will then be bonded in place. The final step is to check you bite to make sure everything is hitting correctly.
Because the application process does not require the removal or modification of your natural tooth structure, the procedure is often painless, quick, and quiet, and does not require the use of dental anesthetics or sedation.
What should I expect after having Lumineers® placed?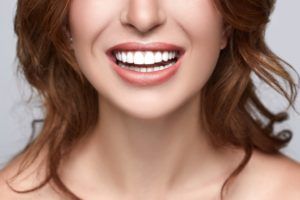 After having Lumineers® placed, you can expect to have a gorgeous smile! There is also no recovery period and you won't have to follow any post-treatment instructions. You will also be able to return your usual diet and you won't have to wait for your mouth to regain feeling because anesthetics are not needed. You will still be able to chew gum and eat all of your favorite foods right after treatment.
Additionally, you will not have to endure the tooth sensitivity that is common with veneer placement. Tooth sensitivity is generally caused by the removal of your natural tooth structure. Since your natural tooth structure is still intact, you should have no problems with sensitivity after their placement.
How do I care for my Lumineers®?
You will care for your Lumineers® as you would your natural teeth. Proper care for your Lumineers® will include daily brushing and flossing, as well as semi-annual dental checkups and professional teeth cleanings with Magnolia Dental. An ideal daily oral hygiene routine should consist of twice daily brushing for two minutes at a time with fluoridated toothpaste and once daily flossing.
To prevent any possible damage, you will also want to avoid damaging behaviors. Examples of damaging behaviors include nail biting, ice chewing, using your teeth as an opener, teeth grinding and clenching, and smoking. If you do grind or clench your teeth, or if you play sports, you should speak with your dentist about a possible mouthguard. Although Lumineers® are highly durable, it is still important to avoid exposing them to excess damage.  
What is the cost of Lumineers®?
The cost of Lumineers® can vary and will depend on your individual treatment goals. A general figure for the cost of Lumineers® is about $800-$2,000 per tooth. When considering this cost, there are a few other things you should consider. First, Lumineers® will last you over 20 years once they are in place. Second, dental insurance plans won't provide coverage for cosmetic dentistry. However, there are many different financing options available to help you pay for your dental procedure and our office staff will go over these with you.
For the highest quality dental treatments and sincere patient care, schedule a consultation with Dr. Ross Quartano and Zach Staples of Magnolia Dentistry today. Magnolia Dentistry provides dental services to the community of Covington, LA and surrounding areas.